Our top 5 picks for the best Skyrim Necromancer Armor mods if you choose to go down the dark route.
By Yamna
Being a necromancer in Skyrim is one of the most interesting and unique paths you can take in Skyrim. Not many people go this route but if you choose to become a necromancer in Skyrim, you choose from any race, be it Argonian, Dunmer, Altmer, or Orc. You will need to take the necromage perk from the Restoration tree so you are able to reanimate the dead. You can even equip some kickass armor to feel like a true necromancer!
In this article, we have listed down the best 5 Skyrim necromancer armor mods to truly manifest a necromancer. So let's take a look at them, shall we?
1. Shadow Scale Set
Credits: Chayification
Shadow Scale is an armor set that seamlessly integrates with Skyrim's lore. The armor is crafted from bones and light materials that make it perfect for playing as an evil mage or a Necromancer. It features a scary skull mask with a cowl, a cuirass, gauntlets, boots, a sword and a dagger. If you are looking for a necromancer armor mod, this one would fit perfectly to your role!
Get this necromancer armor mod now for Oldrim and Skyrim Special Edition.
2. Arise – Chapter 1 – The Black Sacrament
Credits: Fatal Vayln
Black Sacrament is a standalone armor that is fully modular and customizable armor that comes in different color variants, parts and add-ons. The mod also comes with bonus weapon packs matching the armor. This high quality armor comes for both males and females and is perfect for a necromancer role.
Download Arise – The Black Sacrament mod now for Oldrim, Skyrim Special Edition (PC) and Xbox One.
3. DX Sotteta Necromancer Outfit – UNP
Credits: GM
Sotteta Necromancer is craftable armor and clothing mod in Skyrim that comes in Leather or Misc categories.The clothing features an optional Necromancer's Grip enchant that allows you to move quietly and attack the nearby enemies with 5 points of poison damage each second.
The mod also supports RaceMenu High Heels and when equipped, reduces 25% cost of all conjuration spells and increases magicka regen by 150%. A perfect armor mod for a necromancer!
Download Sotteta Necromancer UNP mod for Oldrim and Skyrim Special Edition.
4. Necromancer Armor Set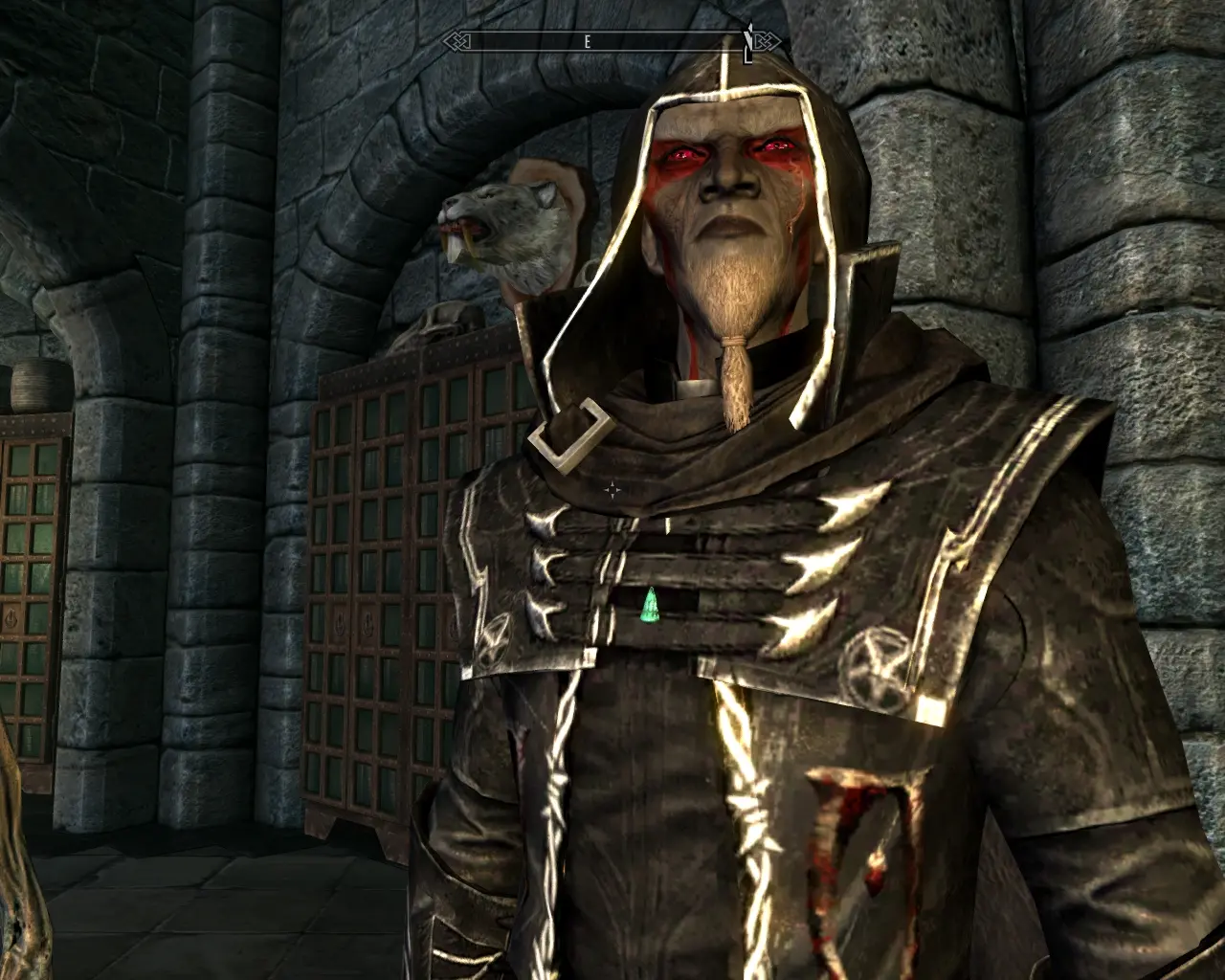 Credits: sorokhan
This basic mod is a light armor set inspired from Thalmor's clothes. The mod gives conjuration, magicka and regen points. It comes in two options; one for levels 5 till 30 and the other for levels 30+, being the most powerful option. The armor set also features a bonus amulet of conjuration.
Download Skyrim Necromancer Armor Set mod now for Oldrim.
5. Black Mage Armor
Credits: RYANT1UM
The Black Mage armor mod is a standalone mod that comes with Cloth, light and heavy armor sets for males and females, no matter the race. These armor sets are fully enchantable, craftable and upgradeable. Some of the sets in this mod like the Mage Armor, Matching Set, or Well Fitted will allow you to benefit from the perks you have acquired so far.
This is one of the coolest necromancer armor mods you can find online. Download it now for Oldrim, Skyrim Special Edition (PC) and Xbox One.
Related: Check our picks for the top 5 Skyrim vampire mods that you might be interested in.
Wrapping Up
So that's all, folks! Hope you found the Skyrim necromancer armor mods you were looking for. Now go on, try them out and let us know which one's your favorite!